iCapital, Internal Communications Specialist - Assistant Vice President / Vice President - Application via WayUp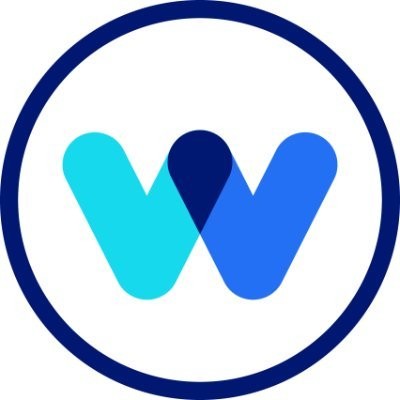 WayUp
Marketing & Communications
Greenwich, CT, USA
Posted on Tuesday, November 7, 2023
This role is with iCapital. WayUp is partnering with iCapital to hire top talent.
Internal Communications Specialist - Assistant Vice President / Vice President
at iCapital (View all jobs)
Greenwich, CT, United States iCapital is powering the world's alternative investment marketplace. Our financial technology platform has transformed how advisors, wealth management firms, asset managers, and banks evaluate and recommend bespoke public and private market strategies for their high-net-worth clients. iCapital services approximately $166 billion in global client assets invested in 1,356 funds, as of August 2023.
iCapital has been named to the Forbes Fintech 50 for six consecutive years (2018 - 2023); a three-time selection by Forbes to its list of Best Startup Employers (2021-2023); and a three-time winner of MMI/Barron's Solutions Provider award (See link below).
About the Role
iCapital is a fast-growing global company. Ensuring that our employees feel informed, connected, and empowered, as well as promoting, refining, and reinforcing our culture across our global estate is a major focus for us.
As part of the iCapital Marketing team and reporting to the Head of Corporate Communications, this role will closely partner and collaborate with Human Resources to develop and implement internal communication plans. This includes email campaigns, intranet content, and presentations to ensure employees are informed and connected to the company.
This role is as much about execution as it is about strategy, and success will require a keen strategist, project manager, and creative copywriter to manage needs across Talent Management, Total Rewards, People Partners, and Diversity, Equity, and Inclusion teams. The day-to-day will involve collaborating with these teams to craft approachable, meaningful, and succinct communications campaigns that inform and inspire, fostering a sense of belonging and engagement across all employees, and all office locations.
Responsibilities
Serve as the liaison between the Marketing team and the People leadership team, providing collaborative guidance and advice on integrated communication strategies to build employee morale, productivity, retention, and policy compliance, with a global perspective.
Co-create, execute, and drive the HR communications strategy and calendar alongside the Head of Corporate Communications, incorporating both U.S. and international initiatives, priorities, holidays, celebrations, and heritage months.
Develop creative communications tactics to resonate with the team, and establish and maintain high standards of communication, ensuring consistent messaging, tone, and branding across various internal channels.
Communicate through a variety of print, digital, and interpersonal ways. Own various channels of delivery including the intranet, email, and webinars, and partner with additional team members as needed for Town Halls and in-person events. Partner with the wider marketing team (Content, Design, Digital, and Events) to successfully execute on deliverables.
Implement processes that drive long-term planning, high-quality content gathering, and rigorous execution across all aspects of HR communications.
Create reports and communications related to employee engagement events; promote and report on HR milestones and activities such as company goals and projects; new HR products or services; community service activities; and new hires, promotions, and retirements. Qualifications
5-10 years' experience with employee communications, project management, and copywriting,
demonstrated ability of executing in a fast-paced environment
Passion for communication is a must, with excellent written and verbal skills and strong attention to detail
Exceptional organizational, strategic thinking, problem solving, project management, and process development skills, with the ability to balance short- and long-term priorities
Self-starter with sound judgment and strong interpersonal and relationship management skills
Experience in financial services, technology, fintech, or other fast-moving industries is required
Experience with Monday.com, Hubspot, and SharePoint preferred


Benefits
The base salary range for this role is $105,000 to $150,000. iCapital offers a compensation package which includes salary, equity for all full-time employees, and an annual performance bonus. Employees also receive a comprehensive benefits package that includes an employer matched retirement plan, generously subsidized healthcare with 100% employer paid dental, vision, telemedicine, and virtual mental health counseling, parental leave, and unlimited paid time off (PTO).
We believe the best ideas and innovation happen when we are together. We offer most employees the flexibility to work in the office three or four days. Every department has different needs, and some positions will be designated in-office jobs, based on their function.
For additional information on iCapital, please visit https://www.icapitalnetwork.com/about-us Twitter: @icapitalnetwork | LinkedIn: https://www.linkedin.com/company/icapital-network-inc | Awards Disclaimer: https://www.icapitalnetwork.com/about-us/recognition/
iCapital is proud to be an Equal Employment Opportunity and Affirmative Action employer. We do not discriminate based upon race, religion, color, national origin, gender, sexual orientation, gender identity, age, status as a protected veteran, status as an individual with a disability, or other applicable legally protected characteristics.