HSBC, Associate Vice President - Innovation Lending - Application via WayUp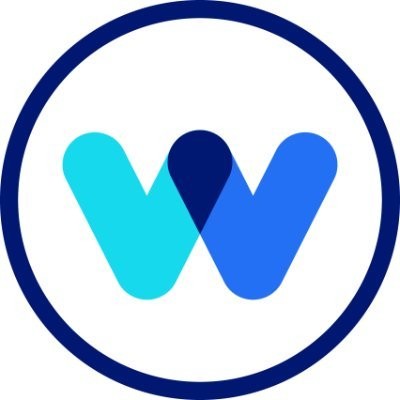 WayUp
United States
Posted on Friday, November 3, 2023
This role is with HSBC. WayUp is partnering with HSBC to hire top talent.
Job Description


HSBC Innovation Banking provides debt solutions to early stage, high growth and public companies in the healthcare sector. Our differentiator is a global footprint in 70+ countries as well as a well-rounded banking platform including investment and corporate banking solutions. We are looking for a Senior Associate to join our team is passionate about the healthcare sector and innovation ecosystem. Ideally, you have experience in structuring and underwriting debt transactions as well as a keen curiosity about high growth companies in the biopharma, healthtech, medical device, diagnostic and healthcare services sectors. You will be a critical member of a lean team and primarily focus on due diligence, deal structuring, and portfolio management as well as presenting with internal partners regarding the Innovation Banking division's debt portfolio.
What you might expect on typical day:
Meet with clients & prospects and help the team in building and maintain relationships with these companies.
Help structure venture debt facilities that encourage balanced growth and protect against downside risk
Perform key underwriting functions including KPI analysis, driven/market analysis, and financial modeling including forecasting, scenario, and valuation analyses
Ensure accurate internal documentation of debt facilities, financial reporting and internal risk ratings
Build and maintain a portfolio management framework that ensures timely and concise reviews of financial performance to senior credit approvers
Review information and communicate on clients' performance internally.
Develop a firm understanding of HSBC's banking products and markets


For this role, HSBC targets a fixed pay range between $101,700 and $152,500.
The final fixed pay offer will depend on the candidate and a number of variables, including but not limited to, role responsibilities, skill set, depth of experience and education, licensing/certification requirements, internal relativity, and specific work location.
At HSBC, our overall goal is to provide a competitive Total Reward Package, with an appropriate mix of fixed pay, and variable pay, as part of an employee's overall total compensation and benefits. Variable pay generally takes the form of discretionary, annual awards (sometimes referred to as a "bonus"). Additionally, HSBC offers a wide range of competitive and flexible benefits designed to help you improve your health and well-being, finances, and lifestyle.
Requirements


In compliance with applicable laws, HSBC is committed to employing only those who are authorized to work in the US. Applicants must be legally authorized to work in the U.S. as HSBC will not engage in immigration sponsorship for this position.
Ability to analyze business models, financial statements, competitive landscapes, and KPI's
Experience in debt underwriting with a focus on the healthcare and life sciences industries with a particular understanding of risk mitigation, capital structures, and repayment analysis
Ability to assess and handle credit risks of existing portfolio including covenant compliance, rating changes, and ongoing financial performance
Constantly curious and has a keen curiosity about healthcare trends/news as well as a firm understanding of the startup and VC ecosystem
Willingness to wear multiple hats and collaborate with clients and internal partners
Ability to work alongside legal counsel in negotiating commercial and credit terms
Proficiency in Excel as well as databases such as Pitchbook or Crunchbase


As an HSBC employee, you will have access to tailored professional development opportunities to ensure you have the right skills for today and tomorrow. We offer a competitive pay and benefits package including a robust Wellness Hub, all in a welcoming, diverse and inclusive work environment. You will be empowered to drive HSBC's engagement with the communities we serve through an industry-leading volunteerism policy, a generous matching gift program, and a comprehensive program of immersive Sustainability and Climate Change Initiatives. You'll want to join our Employee Resource Groups as they play a central part in life at HSBC, including the development of our employees and networking inside and outside of HSBC. We value difference. We succeed together. We take responsibility. We get it done. And we want you to help us build the bank of the future!
All qualified applicants will receive consideration for employment without regard to age, ancestry, color, race, national origin, ethnicity, disability or medical condition, genetic information, military or veteran service, religion, creed, sex, gender, pregnancy, childbirth, caregiver status, marital status, citizenship or immigration status, sexual orientation, gender identity or expression or any other trait protected by applicable law.