Dell Technologies, Global Operations Supply Chain Business Intelligence Co-op - Application via WayUp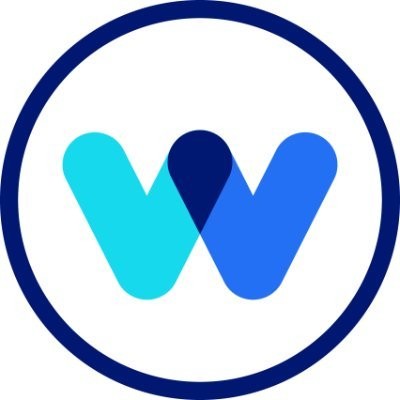 WayUp
Operations, Data Science
United States
Posted on Friday, November 3, 2023
This role is with Dell Technologies. WayUp is partnering with Dell Technologies to hire top talent.
Join us as a Global Operations Supply Chain Business Intelligence Co-op student on our Materials and Procurement team in Franklin, MA to do the best work of your career and make a profound social impact. What you'll achieve We are seeking a skilled individual with strong communication and analytic abilities to work on program management, automation and analytics projects for a global Procurement team.
The ideal candidate will have 1-3 years prior work experience in Supply Chain, Project Management, or Business Analytics. We are looking for someone with strong curiosity and work experience learning and mapping business processes to define and deliver projects for end users within the Procurement team. You will be responsible for Solving problems by understanding several business challenges/opportunities and develop automation and analytics solutions. Analysing business processes & developing automation & solutions: Deliver time savings or eliminate transactional tasks to allow end users to spend more time on strategic activities. Leading or supporting projects: Gather requirements, document as is and to be process flows, identify and communicate project scope, develop or test solutions, document and deploy solutions.You will work with several stakeholders across global operations (not limited to) global inventory management, world wide procurement planning, global materials, global supply management, global commodity management, global ops engineering. You will:
Coordinate with our supply chain management team on opportunities for project automation/digitalization of ongoing tasks; create a project plan and deliver automation projects to help optimize our supply chain
Track and report on weekly changes for DELL owned inventory; look for digitalization improvements for inventory dashboarding
Work cross functionally w/ other members within Global Operations to align on critical data inputs for key automation projects Take the first step towards your dream career Every Dell Technologies team member brings something unique to the table. Here's what we are looking for with this role: Essential Requirements
Strong problem-solving skills
Strong project management skills
Experience with advanced Excel, Tableau or Power BI, SQL, Visio
Data driven decision-making approach
Ability to commute to and from Franklin, MA, and work remotely Desirable Requirements
Strong English communication skills and ability to facilitate requirements and present findings
Advanced understanding of coding/macro generation Dell's Flexible & Hybrid Work Culture At Dell Technologies, we believe our best work is done when flexibility is offered. We know that freedom and flexibility are crucial to all our employees no matter where you are located and our flexible and hybrid work style allows team members to have the freedom to ideate, be innovative, and drive results their way. To learn more about our work culture, please visit our [locations](https://jobs.dell.com/locations) page. Compensation Dell is committed to fair and equitable compensation practices. The pay range for this position is $16.70 - $25.30 depending on location.
Who we are We believe that each of us has the power to make an impact. That's why we put our team members at the center of everything we do. If you're looking for an opportunity to grow your career with some of the best minds and most advanced tech in the industry, we're looking for you. Dell Technologies is a unique family of businesses that helps individuals and organizations transform how they work, live and play. Join us to build a future that works for everyone because Progress Takes All of Us. Application closing date: 01 December 2023 Dell Technologies is committed to the principle of equal employment opportunity for all employees and to providing employees with a work environment free of discrimination and harassment. Read the full Equal Employment Opportunity Policy [here](https://jobs.dell.com/equal-employment-opportunity-policy-statement).