Arup, Specialist Technology, Analytics & Research (STAR) Intern (Available June 2024) - Application via WayUp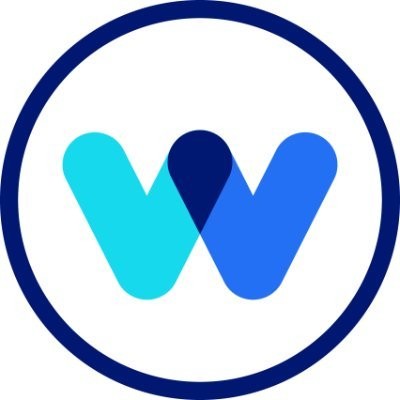 WayUp
IT, Data Science
Washington, DC, USA
Posted on Thursday, October 12, 2023
This role is with Arup. WayUp is partnering with Arup to hire top talent.
A Future with purpose
At Arup we're dedicated to sustainable development and to do socially useful work that has meaning. Our purpose, shared values and collaborative approach has set us apart for over 75 years, guiding how we shape a better world.
We solve the world's most complex problems and deliver what seems impossible, with curiosity and creativity. We're a thriving and growing organization which offers you many possibilities to shape a better world, and your future.
The Opportunity
Perform linear and non-linear, static and dynamic analyses to innovate our buildings and infrastructure projects
Work on defined tasks under the close supervision of a senior engineer
Report and present findings to our clients
Drive innovation and research for the firm
Is this role right for you?


We're looking for current students who are curious and ready to evolve how you think and work. Our strength comes from how we respect, share and connect our diverse experiences, perspectives and ideas. At Arup, you belong to an extraordinary collective - in which we encourage individuality to thrive. If you can share your knowledge and ideas and encourage others to do the same; whilst having a desire to deliver excellent services for clients - we'd like to hear from you.
Qualifications:
We encourage candidates who have interest/proficiency in any of the following:
Structural and vibration analyses of complex designs in the built environment
Computational Fluid Dynamicsin the built environment
Data Science, machine learning / AI applications
Dynamics and seismic design, including performance-based design philosophies
Materials science and engineering
Wind engineering and extreme environmental loading
Risk and resilience assessment and design across multiple natural hazards
Blast and impact design and analysis


Required:
Currently entering the final year of abachelor's or master's degree in Civil, Structural, or Mechanical engineering, or similar related field
Fundamental knowledge of structural mechanics, dynamics, CFD, and/or risk modeling as appropriate
Understanding of computer programming and coding experience


Preferred:
Cover letter included in application submission
Minimum3.0 GPA or higher
Experience with FEA and/or CFD tools
Proficient in programming, web, or app development
Coursework in probability and statistics or data science


Our team's notable projects
High Roller, Las Vegas, NV
Several Tech Campus in the Bay Area
Space Needle renovation project, Seattle, WA
Salesforce Transit Center, San Francisco, CA


What we offer you
Each year, Arup seeks out students from around the world for our summer internship program. We look for diverse students with inquisitive minds and the desire to challenge themselves. Our interns learn quickly, are natural problem solvers and thrive on innovation. You will work alongside talented professionals and contribute to the success of real projects. In addition to on-the-job experience, we offer learning sessions with top leadership, site visits to local projects and social events.
Seattle Hiring Range
The good faith base salary hiring range for this job if performed in Seattle, WA is $23.50 to $35.00 per hour. Please note hiring ranges for candidates performing work outside of Seattle, WA will differ.
Flexible Working \- We believe that flexible arrangements create a more inclusive way of working that supports our diversity and the wellbeing of our people. Options for remote work are available throughout the program.


Next Steps
We will be reviewing our candidates for this position on a rolling basis. Once you have applied you will be evaluated and potentially moved on to the next round, at which point a member of the talent resourcing team will reach out to you directly to begin the interview process. For any status updates regarding your candidacy please be sure to check your candidate portal.
Different people, shared values
Our internal employee networks support our inclusive culture - from race, ethnicity and cross-cultural working to gender, LGBTQ+ and disability - we aim to create a space for you to express yourself and make a positive difference
Discover more about life at Arup at www.arup.com/careers/your-life-at-arup.


Arup is an equal opportunity employer and all qualified applicants will receive consideration without regard to race, colour, religion, sex, sexual orientation, gender identity, national origin, protected veteran status, spouse of protected veteran, or disability.