U.S. Navy, Submarine Officer (FL & GA) - Application via WayUp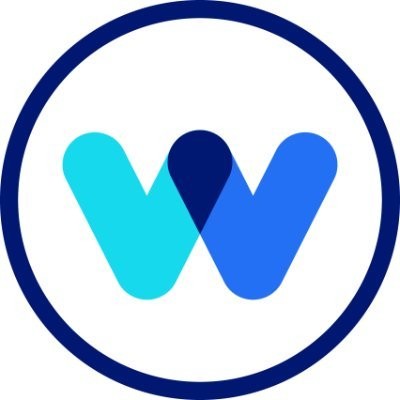 WayUp
Kissimmee, FL, USA
Posted on Saturday, June 3, 2023
This role is with U.S. Navy. WayUp is partnering with U.S. Navy to hire top talent.
Submarines are the cornerstone of the Navy's conflict avoidance and resolution, and naturally, the Officers who man these ships are held to the highest of standards and have extraordinary roles and responsibilities. Only a select group of disciplined and committed Officers are given the opportunity to lead departments up to an entire crew, commanding some of the most technologically advanced equipment in the world. As one of these highly-skilled Officers, you could be in charge of any of the following:
Operating a nuclear reactor and nuclear propulsion system
Maintaining onboard weapons systems
Managing atmosphere control and fire control
Driving the vessel and charting its position
Operating communications and intelligence equipment


Whether on a covert, classified mission or a typical day of operation, as a Submarine Officer you'll gain valuable lifelong experiences, advanced nuclear training and high-level responsibility from day one. Submarine Officers are exposed to a variety of different work environments – from academic settings to training on prototype units to eventual sea tours and shore assignments. The time spent on submarines involves deployments of a few to several months at a time, requiring the obvious adjustment to life on a submarine. Here, however, you will find technology, surroundings and experience that rate among the most unique and impressive in the Navy today. Once fully qualified, members may go on to hold positions that involve instructing, advising, consulting, recruiting or even commanding a submarine.
BENEFITS & EDUCATION OPPORTUNITIES Our people are our most valuable assets, so we care for them well. With world-class training, opportunity to pay for college and advanced degrees, access to the best health care in the country, retirement plans, tax incentives, and more perks than you could have imagined, Navy active-duty benefits are the most competitive out there.
Earn up to $168,300 while finishing your degree - Free Graduate Education through Post 9/11 GI Bill - A regular monthly income ranging from $3,280 to $5,610 for up to 30 months prior to your graduation
Receive an immediate one-time sign-on bonus of $15,000
Opportunities to travel the world
30 days of paid vacation time each year
Competitive and pay and bonuses
Lieutenant total compensation at 4 years of Service ($112,343.76 - with dependents stationed in San Diego)
Automatic Promotions based on ability and performance
Comprehensive medical and dental care at no cost to sailor
Low-cost childcare services
Excellent retirement benefits including Blended Retirement System/Pension and 5% 401K Government matching contribution
Food allowances
A housing allowance that is based upon the location of the school you attend


QUALIFICATIONS & REQUIREMENTS
To be an eligible candidate, you must be:
A U.S. Citizen
19-29 years old
In pursuit of a bachelor's degree within 2.5 years from graduation and be currently enrolled full time, or have obtained a baccalaureate degree from an accredited institution
Completion of one year of calculus through differential and integral calculus with a grade of C or better
Completion of one year of calculus-based physics with a grade of B or better
Complete the rigorous NUPOC interview process with the Director of Naval Reactors and the Director of Naval Nuclear Propulsion
Prior Service Navy and other branches of service are welcome to apply
Makeup of a competitive candidate:
GPA > 3.0, preferably in preferably in mathematics, engineering, physics, chemistry or other technical areas
Physical fitness
Extra-curricular activities
Community involvement
Outstanding character
Great leadership potential
Excellent communication skills
True desire to serve in the Submarine Warfare community