EF Education First, Enrollment Coordinator - Postgraduate programs (Part-time) - Application via WayUp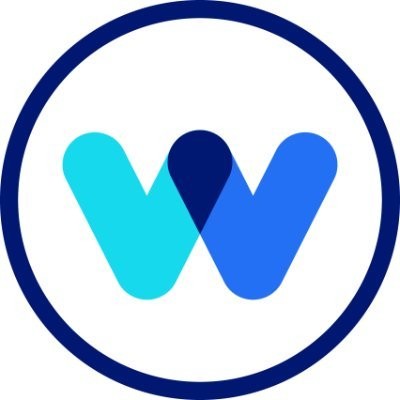 WayUp
United States
Posted on Monday, May 15, 2023
This role is with EF Education First. WayUp is partnering with EF Education First to hire top talent.
THE OPPORTUNITY The Enrollment Coordinator (EC) role functions as a critical early screening system for potential students in Latin America who are looking at postgraduate masters' programs. The EC will function as the initial point of contact for creating and assisting those who have expressed interested in studying at HULT. The designed approach involves consultative product screening and prospect sales in the postgraduate education industry while working on in house technology platforms. RESPONSIBILITIES The role will consist primarily of the following:
Utilizing Salesforce for candidate outreach and document their interest level alongside their specific needs.
Monitoring student engagement history and creating dynamic outreach based on prior communications.
Facilitating the relationship between the larger Enrollment team and qualified candidates to streamline the application process.
Maintaining high standards for student engagement, documentation, and referral to simplify the overall enrollment process & organizational workflow. QUALIFICATIONS The candidate should have:
Ability to speak Spanish fluently (required), and Portuguese (preferred)
Strong interpersonal communication skills with interests spanning across diverse cultures, qualitative and quantitative KPI's and collaborative team synergy.
Undergraduate / Master's degree and 1-5 years of work experience.
Ability to work within multinational teams with dynamic, organizational flexibility.
Preferred background in Marketing / Sales / Lead generation while working on Customer Relationship Management platforms (preferably Salesforce).
A desire to consistently improve their sales skills be that through experience and personal adaption or formal coaching from leadership. ABOUT US Hult International Business School is a leading global business school offering a bachelor's degree, Full-time and part-time master's degrees, one year accelerated and part-time Executive MBAs, a Doctoral program and Ashridge Executive Education programs. Hult's innovative curriculum is taught by inspiring professors who possess real-world business experience. In addition, students gain unrivaled global business perspectives through Hult's unique Global Campus Rotation - which allows students to study on a combination of Hult's five campuses in Boston, San Francisco, London, Dubai and Shanghai, as well as Hult's rotation centers in New York City and Ashridge. With students representing 140 nationalities, Hult International Business School is a microcosm of the global economy that rewards those who can conduct business that transcends borders. MISSION STATEMENT We strive to be the most relevant business school in the world. By using our global reach and always being creative, entrepreneurial, and on the cutting edge, our aim is to have a positive impact on individuals and organizations by transforming their management practices. In so doing, we hope to be the business school of choice for existing and aspiring leaders. We will contribute to sustainable growth, helping leaders to integrate commercial success and societal well-being. ADDITIONAL INFORMATION Hult International Business School, Inc. is a non-profit corporation organized in the Commonwealth of Massachusetts and accredited by the New England Association of Schools & Colleges to award US degrees. Hult has a strategic alliancewith Ashridge, which is a legally separate UK charity and has the power to award UK degrees. Hult and Ashridgepresent a combined position under a common brand and operate as an integrated educational institution which leverages on the strengths of both. Hult is an equal opportunity employer. Hult offers competitive salaries and benefits in a global, deeply multicultural working environment.If you are motivated by the prospect of an international career with a dynamic and forward-thinking school, we want to hear from you.