Marketing Manager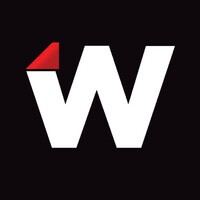 TheWrap
Marketing & Communications
Location unavailable
Posted on Tuesday, May 10, 2022
Editorial
Marketing & Events
---
Social Media Manager
TheWrap is seeking a highly creative, passionate, and dynamic Social Media Manager who has a passion for entertainment news, television, and all things pop culture. As the Social Media Manager, you are responsible for driving the strategy and engagement of our content on multiple social media platforms. The right candidate will possess strong organizational skills and an ability to prioritize as well as multi-task. This role reports to the Director of Social Media.
Responsibilities:
Work closely with the Director of Social Media to define, implement & execute content strategies.
Manage multiple accounts across various social media platforms.
Analyze data to identify trends and insights.
Stay up-to-date with the latest social media trends and best practices.
Content creation- static images for Instagram, reels/video editing for all social platforms (some training provided)
Coordinate with clients/celebrities to cross promote photo/video content
Attend work events and on-site location shoots to contribute to live social media coverage (when applicable)
Qualifications:
2-3 yrs of experience focused on social media management with proven results
Proficient in Canva, Google Docs & Google Sheets
Strong written and verbal communication skills
Ability to work independently as well as collaboratively
Laser focused attention on detail, a self-starter mindset with minimal supervision required
Flexibility and a demonstrated ability to deal with ambiguity, while managing multiple priorities and projects in a fast paced, innovative organization
Project management skills: Ability to manage multiple projects simultaneously, that require cross-functional collaboration
Who you are:
You are a dedicated team player!
You have a deep love for social media!
You're on top of pop culture, politics, entertainment news and more!
You have a knack for evaluating social media analytics and adapting strategies and tactics based on insights!
You work great with deadlines, multitasking and fast paced environments!
You are competitive with your own professional goals!
You are creative and innovative!
You are a quick learner!
Salary range: $50,000-$60,000
Total Rewards
401K Plan with a generous company match
Full medical, dental, and vision benefits
Generous Paid Time Off and Holidays
Additional benefits details are available upon request
Schedule:
Monday- Friday 8 hour shift
Ability to commute is a must:
Work Location: 3 Days Remote, 2 Days in Office Required in Santa Monica
Please send resume Carmen.Rivera@TheWrap.com
---
News Writer
TheWrap is seeking an experienced news writer to join our team. The ideal candidate is a consumer of entertainment, business and media news and can turn around stories quickly with clean, expertly written copy. Being a quick study is a must, as is a handle on basic journalism and reporting skills. Experience in independently verifying and reporting breaking news stories is at the heart of this role, as is a versatile handle on the goings-on in Hollywood and the entertainment landscape on a day-to-day basis.
This is a part-time position for weekends and a few weeknights.
This job can be done remotely.
Required skills:
At least 1-3 years of experience working in a digital-first newsroom
Superior news judgment and writing skills
Passion for entertainment news and the players involved
Proficiency on a CMS such as WordPress
Excellent SEO knowhow
Social media savvy
Please submit clips and a resume to adam.chitwood@thewrap.com and jethro.nededog@thewrap.com
---
Deputy Editor, Business News
Looking for an exciting opportunity to assist in leading a small, elite team of journalists writing for TheWrap's subscription service, WrapPRO, about the business of entertainment and media? TheWrap, the award-winning, digital-first Hollywood news site is seeking a deputy editor for its Los Angeles-based newsroom. (The job can be done remotely.)
The winning candidate will be passionate about the business of entertainment and media at a time when disruption makes for constant change. You will be an organized multitasker experienced in the world of digital news. The joy of the role is in assisting TheWrap's co-executive editor in planning coverage, assigning and working with top reporters around the broad range of beats that TheWrap's subscription service covers — daily business news, deeply reported investigative pieces, analysis and features for our industry-focused audience. You should be conversant with analytics tools to see what stories (and types of stories) get the most engagement from subscribers, to help shape the direction of future assignments.
Requirements:
At least 3-5 years experience writing and editing in a business news environment
Top-notch line-editing and copy-editing skills
Experience mentoring and developing the talents of younger reporters
Superior news judgment about the entertainment/tech/media space
Passion for Hollywood and media industry news and the players involved
Proficient on a CMS such as WordPress and basic image editing
Salary range: $90,000-$120,000
Please send resume and clips to jethro.nededog@thewrap.com.
---
TV Industry Reporter
TheWrap, the award-winning, digital-first Hollywood news site, is seeking a reporter for its Los Angeles-based newsroom to cover the TV and streaming industry. Are you as passionate about the business of entertainment and media as you are about what we actually see on our screens? Are you curious about how the streaming wars will shake out, both for tech giants like Amazon and Apple as well as for traditional entertainment companies? Do you wonder why some series dump entire seasons at once while others unfold an episode at a time? Are you comfortable in the fast-breaking world of digital news? Are you eager to join a first-class team of reporters and editors? Then this is the opportunity for you.
We are looking for a for an organized multi-tasker eager to dive into the networks and streaming services as a beat reporter in a real-time news environment, while also providing features and interviews about the shows themselves.
At least 2-3 years experience working in a fast-paced newsroom
Superior news judgment and writing skills, particularly in the entertainment and media space
Passion for news about both the business and cultural sides of Hollywood, and a knowledge of its players
Social media savvy
Please submit clips and a resume to Jethro.Nededog@thewrap.com.
---
Spring Editorial Interns
Leading Hollywood industry news website TheWrap has openings for unpaid editorial interns in our Los Angeles newsroom for college students who are able to receive course credit for part-time work. We are looking for energetic, digitally savvy reporters who are passionate about the business of entertainment and as well as the content of films and TV and how they impacts viewers and society at large.
The job entails original reporting and clear thinking and requires candidates to be available at least one full workday (or two half-days) per week from January through April. The ideal candidate is familiar with the fast-paced, highly competitive world of online entertainment industry coverage.
Submit clips and a résumé to editors@thewrap.com
and adam.chitwood@thewrap.com.
---
Marketing Manager
We're seeking a marketing guru who ideates across various verticals and custom solutions
Job Description
TheWrap is seeking an experienced Marketing Manager and creative thinker who has a passion for film, television, fashion and pop culture to join our team. As a Marketing Manager, you will be responsible for developing and executing marketing plans to promote our multiplatform products, drive brand awareness, and play a key role helping generate revenue. You will play a crucial role in leading the marketing strategy and collaborating with teams to achieve business objectives.
Essential Functions
Marketing Strategy and Planning:
Collaborate with cross-functional teams to brainstorm ideas, concepts, and packages that align marketing initiatives with product development, sales, and other departments
Develop marketing plans to support the overall business objectives
Ensure consistency of brand messaging and tone across all marketing materials
Serve as a primary Marketing contact to ensure we are bringing to our clients the best solutions and programs to increase revenue
Assist with audience development and marketing partnerships
Campaign Execution and Optimization:
Develop integrated marketing campaigns across multi platform channels
Monitor and analyze campaign performance, making data-driven adjustments to optimize results.
Sales Collaboration and Revenue Generation:
Work closely with the sales team to understand their needs and provide marketing support to drive revenue growth
Develop marketing materials including category and strategic decks, client proposals/RFPs, sell sheets, and in-house consumer marketing campaigns to promote new products
Create & maintain all presentations and one-sheets to ensure they are kept current and active
Research consumer demographics, metrics, preferences, needs and buying habits and present findings in an easy-to-understand way to meet our clients' objectives
Assist with other ad hoc marketing initiatives as needed
Required:
Bachelor's degree or higher
Experience within a Marketing/Communications role with proficiency in presentations
Solid understanding of fundamental marketing principles including online/digital, product development
Accuracy and attention to detail is essential
Strong research and analysis skills, with the ability to generate insights based on data
Excellent communication skills, both oral and written, to interface with internal staff, vendors and clients
Strong project management with the ability to work well under pressure in a deadline-driven environment
Tech savvy: Being able to figure out solutions on the fly
Total Rewards:
401K Plan with a generous company match and immediate vesting
Full medical, dental, and vision benefits
Generous Paid Time Off and Holidays
Additional benefits details are available upon request
Please send resume to Oganes Akopyan, Vice President, Marketing and Events oganes.akopyan@thewrap.com
---