Head of Studio Operations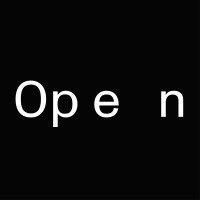 Open
Operations
Los Angeles, CA, USA
Posted on Saturday, May 13, 2023
Be present, together.
Open is a modern studio designing a new way to practice wellbeing. We combine our hybrid methodology with a social and engaging platform to make mindfulness achievable for all. We engage the senses with music, sound, breath, and movement to create inspiring and meaningful shared experiences on and offline. We are design oriented, inspired by art, and promote the power of the direct experience. We envision a world where everyone, everywhere, Opens everyday.
Based in Venice, our team is committed to creating a driven and diverse company with ambitious people from a wide range of backgrounds. We are looking for people with a strong sense of exceptional products, a keen eye for detail, and an aptitude for learning new technologies. Most importantly, we're looking for people who are enthusiastic about working with a dynamic group of people to build the future of wellness.
We're currently focused on streaming immersive classes through our digital platform from our studio in Venice to a growing global audience. Open is supported by Founders Fund (Keith Rabois), Susa, LVMH (Miyuki Matsumoto), Coatue (Arielle Zuckerberg), Slow, SV Angel, Maveron, Jack Dorsey, Adrian Aoun, Ben Rubin (Houseparty), and more.
We are seeking a dynamic and experienced Head of Studio Operations to join our thriving mindfulness studio. As the Head of Studio Operations, you will play a crucial role in overseeing the day-to-day operations and ensuring the smooth functioning of our new facility located in Venice Beach. Your exceptional organizational skills, leadership abilities, and passion for delivering outstanding customer service will be key in driving the success of our studio. If you thrive in a fast-paced, energetic environment and are committed to fostering a welcoming and inclusive mindfulness community, we invite you to apply for this exciting opportunity.
What You'll Do
Manage full daily operations of the studio, including scheduling, payroll, staff management, KPI execution, member satisfaction, etc.
Develop and maintain schedules to ensure that all operating processes are completed
Manage and grow four (4) revenue streams: memberships, package sales, retail, and events
Align with the VP of Operations on daily, weekly, and monthly revenue targets
Implement a recovery plan when location is not achieving desired financial results
Collect outstanding membership dues and resolve membership billing errors
Establish controls of expenses and purchasing of studio supplies
Demonstrate an ability to articulate variances in revenue/sales/expenses versus budget
Support lead generation including grassroots marketing, external prospecting, and community networking
Implement and support company programs, events and promotion to help generate new sales leads for optimum new membership growth
Ensure that all promotions are effectively communicated to the team and all other appropriate staff
Ensure studio retail and operations products are stocked with accurate inventory counts and demand plans
Maintain strategic product presentation/visual merchandising by ensuring restock, destock, or minor visual merchandising changes are accomplished
Oversee the team's timely and precise fulfillment of ecommerce orders
Directly communicate and coordinate with all vendors
Enforce Open's policies, procedures, and brand standards
Write and maintain studio SOPs, checklists and operational schedules to ensure that all aspects of the facility are maintained
Open and close the studio in accordance with the opening and closing procedures
Ensure that the studio meets standards for cleanliness, maintenance, safety, security and physical operations
Ensure visible maintenance items are repaired promptly, proper signage is posted and if possible out of service equipment removed from the floor
Recruit and hire the highest possible caliber of staff
Demonstrate the ability to lead, motivate, and manage the team
Communicate effectively by holding weekly and individual meetings with all studio personnel
Provide an inspirational environment that welcomes honest feedback from employees and takes action to ensure a quality, working environment
Engage team members by helping them understand how their work supports the success of the studio and Open overall
Lead performance management activities, including direct feedback and continuous check-ins, facilitating team acknowledgement and rewards, managing performance documentation, and addressing performance concerns
Support personnel related problems or difficulties by following company procedure and documentation
Lead an exceptional client experience on the floor through assessing the level of client connection and product education, and supporting team members to address gaps through feedback and coaching
Identify opportunities to surprise, delight, and show our community members how much we appreciate them
Be a hospitality champion that provides exceptional hospitality to clients and staff, and inspires their team to uphold high hospitality standards and our core values
Drive member retention, loyalty, referrals and sense of community
Resolve member complaints in an expeditious and tactful manner following company procedure and documentation
Stay up-to-date on industry trends and competitors to ensure the studio remains competitive
What You'll Bring
3+ years of studio operations experience
A passion for fitness, wellness, mindfulness, and business operations
Goal oriented with a strong desire to drive top line revenue while optimizing the business
Exceptional leadership and hospitality skills
Proficient in data management and reporting