Community Manager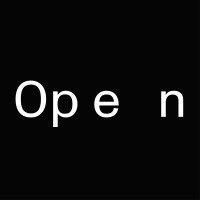 Open
Marketing & Communications
Los Angeles, CA, USA
Posted on Friday, April 7, 2023
ABOUT OPEN
Open is a modern studio designing a new way to practice wellbeing. We combine our hybrid methodology with a social and engaging platform to make mindfulness achievable for all. We engage the senses with music, sound, breath, and movement to create inspiring and meaningful shared experiences on and offline. We are design oriented, inspired by art, and promote the power of the direct experience. We envision a world where everyone, everywhere, Opens everyday.
Based in Venice, our team is committed to creating a driven and diverse company with ambitious people from a wide range of backgrounds. We are looking for people with a strong sense of exceptional products, a keen eye for detail, and an aptitude for learning new technologies. Most importantly, we're looking for people who are enthusiastic about working with a dynamic group of people to build the future of wellness. We're currently focused on streaming immersive classes through our digital platform from our studio in Venice to a growing global audience. Open is supported by Founders Fund (Keith Rabois), Susa, LVMH (Miyuki Matsumoto), Coatue (Arielle Zuckerberg), Slow, SV Angel, Maveron, Jack Dorsey, Adrian Aoun, Ben Rubin (Houseparty), and more.
ABOUT THE ROLE
The Community Manager is responsible for meeting and exceeding studio revenue goals and new membership sales targets by executing strategic community outreach, in-studio lead generation, and generating member referrals. Under the management of the VP of Operations, the Community Manager must exemplify leadership qualities in all areas of the business. The Community Manager must have the ability to build lasting relationships with prospective and current members, local businesses, and brand partners in order build a strong ambassadorship and to retain members. The Community Manager is rooted in relationship building, sales, marketing, and operations, while upholding our mission to help people Open everyday.
YOUR RESPONSIBILITIES
Build long-lasting relationships with clients, assess their needs, offer appropriate services, and follow up throughout every step of the client lifecycle
Collaborate with Growth on campaigns to increase brand awareness, attract new members, drive customer satisfaction, and grow Open's IRL and digital user base
Coordinate and host special events, workshops, and other programming to increase member engagement, satisfaction and overall brand awareness
Collaborate with local influencers and wellness enthusiasts to create partnerships and generate buzz around the studio and the Open app
Develop and maintain relationships with local businesses and organizations to promote the studio and increase community involvement
Lead outreach and marketing efforts as necessary to scout new clients and create long-term partnerships in the community
Schedule and participate in lead generation and networking events
Develop and implement the Open studio sales and marketing strategy to drive client acquisition and retention, promote upselling/cross-selling, and increase client loyalty while hitting sales goals and increasing overall studio attendance
Create and manage a referral program to incentivize current members to bring in new members
Ensure proper tracking and reporting of leads, follow up activity, revenue, churn, etc.
Create and maintain a welcoming and positive atmosphere for all members, staff, and clients
Monitor member feedback and make changes as necessary to improve member experience and satisfaction
Maintain an up-to-date understanding of wellness industry trends and conduct market research to understand the needs and preferences of current and potential members, and use this information to improve the studio's offerings
WHAT YOU'LL BRING
3+ years of community management experience
A passion for fitness, wellness, mindfulness, and community building
Goal oriented with a strong desire to meet and exceed sales and attendance goals in the studio, including memberships, packages, events, and promotional offerings
Possess excellent written and verbal communication skills for phone, email and in-person interactions
Making outbound calls is part of the position
Must be detail oriented with exceptional organizational skills
Proficient in data management and reporting
Self-starter Must be punctual and meet deadlines
Customer service and/or hospitality experience a plus