Senior Designer, Social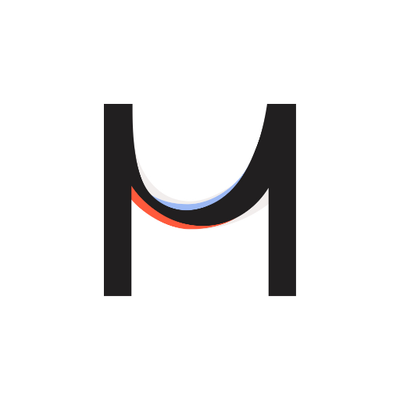 Modern Fertility
Design
Remote · New York, NY, USA
Posted on Thursday, November 16, 2023
Who We Are
Ro is a direct-to-patient healthcare company with a mission of helping as many patients as possible achieve their health goals. Ro is the only company to offer telehealth care, at-home diagnostic testing, labs, and pharmacy services nationwide. This is enabled by Ro's vertically integrated platform that helps patients achieve their goals through a convenient end-to-end healthcare experience spanning from diagnosis, to delivery of medication, to ongoing care. Since 2017, Ro has helped millions of patients in nearly every single county in the United States, including 98% of primary care deserts.
Ro was recognized as a CNBC Disruptor 50 in 2022, listed by Inc. Magazine as a Best Place to Work in 2022 for our third consecutive year, and named one of FORTUNE's 2022 Best Medium Workplaces.
As a Senior Designer on our team, you'll help shape the future of healthcare, concept, and design paid social that brings our brand to life and infuse design excellence into every Ro touchpoint. At Ro, Senior Designers are skilled craftspeople and creative thinkers who tackle conceptual challenges and maintain a high level of craft in their own design work.
You'll be joining a team of creative craftspeople who are passionate about making a difference in healthcare — we're all about building authentic empathy for our users, never assuming their experiences, and boldly presenting the truth. All while caring for every single pixel.
We're looking for someone who's ready to build a brand and design work that empowers folks to make proactive, informed decisions about their health and future, and who believes design can play a key role in making neutral, clinically sound health info accessible to all.
What You'll Do:
You'll be focused on great paid social creative that converts. You will create visually captivating paid social content (static, video, GIF, etc.) that drives conversion and user engagement while communicating our brand messaging.
You'll be responsible for brainstorming a high volume of new ad concepts, using performance and engagement data, as well as insights from our own internal research to drive outsized account performance. You'll partner closely with cross-functional teams to understand data and use it to iterate on top performers.
You'll own paid social workstreams, leveraging learnings to create templates and frameworks to work more efficiently, infusing the Ro growth ecosystem with fresh, brand-aligned creative. At times, you'll partner with a conceptual copywriter to introduce new ways to stretch our brand tone.
You'll be engaged with the latest design and social media trends, technologies (AI), and industry best practices to continually improve the effectiveness of creative deliverables.
You'll work to bring ideas from concept to execution both independently and collaboratively, creating and iterating on a high volume of creative quickly. At times, you'll partner with external partners and freelancers.
You'll contribute to the Ro Brand Book, introducing new ways to color inside the lines, while continuously evolving our brand guide. You'll push our brand's boundaries to uplevel each visual expression and ensure every designed touchpoint feels cohesive, successful, and delightful.
What You'll Bring:
You have excellent visual design craft, with stylistic breadth, attention to detail, and an obsession for pixels. You've designed game-changing work that showcases a strong foundation of type, space, form, color, and visual hierarchy. You have a killer portfolio with clear examples of direct response marketing, ideally including strong paid social ad design examples.
You have a demonstrated history of executing work that contributes to key business goals, and you're an expert in creating high-quality designs that exceed marketing goals. You value results as much as you value best-in-class design. You understand and have experience designing against key performance metrics like click-through rate (CTR), conversion rate (CVR), and CAC.
You've played an integral role in launching effective, stunning paid social work. You naturally ideate multiple concepts and directions without losing sight of business and user goals, leading to expert execution built upon discerning insights.
You are skilled with Figma, AfterEffects/Premiere, Photoshop, and Illustrator, and have a strong working knowledge of advertising fundamentals and a passion for learning about new platforms and technologies.
You're interested and experienced with social media, you understand the nuances of what content performs best on each platform. You may have experience with content creation.
You're an exceptional communicator. You have strong interpersonal instincts and the poise to navigate the fast-paced ambiguity of a young company. You provide thorough, strategic rationale to align stakeholders towards your vision, and you feel energized when collaborating closely with a team.
You have great perseverance and an iron-clad work ethic. You roll up your sleeves to do whatever needs to be done.
You thoughtfully consider your users in each creative decision you make. You're devoted to building empathy for their individual needs, consistently weave cultural considerations throughout your solutions, and always prioritize diversity, inclusion, and representation in your work.
You're passionate about healthcare.
5-7 years previous experience in a relevant role.
Just for Fun:
You're always down to debate how many Heading Styles is too many Heading Styles.
You feel comfortable getting the feedback that a design should feel a little more ~us~. You also feel comfortable pushing back to get the type of specific feedback you need to improve your solutions.
The first application in your dock is Figma. The second is Slack.
We've Got You Covered:
Full medical, dental, and vision insurance + OneMedical membership
Healthcare and Dependent Care FSA
401(k) with company match
Flexible PTO
Wellbeing + Learning & Growth reimbursements
Paid parental leave + Fertility benefits
Pet insurance
Student loan refinancing
Virtual resources for mindfulness, counseling, fitness, and physical therapy
The target base salary for this position ranges from $108,000 to $135,000, in addition to a competitive equity and benefits package (as applicable). When determining compensation, we analyze and carefully consider several factors, including location, job-related knowledge, skills, and experience. These considerations may cause your compensation to vary.
Ro recognizes the power of in-person collaboration, while supporting the flexibility to work anywhere in the United States. For our Ro'ers in the tri-state (NY) area, you will join us at HQ on Tuesdays and Thursdays. For those outside of the tri-state area, you will be able to join in-person collaborations throughout the year (i.e., during team on-sites).
At Ro, we believe that our diverse perspectives are our biggest strengths — and that embracing them will create real change in healthcare. As an equal opportunity employer, we provide equal opportunity in all aspects of employment, including recruiting, hiring, compensation, training and promotion, termination, and any other terms and conditions of employment without regard to race, ethnicity, color, religion, sex, sexual orientation, gender identity, gender expression, familial status, age, disability and/or any other legally protected classification protected by federal, state, or local law.
See our California Privacy Policy
here
.