Senior Staff Audio Processing Engineer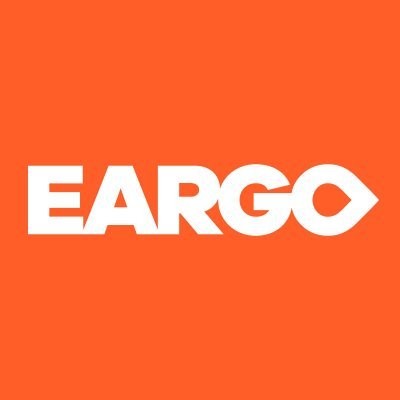 Eargo
United States
Posted on Friday, May 5, 2023
We're Eargo and we're on a mission to disrupt, innovate, and reimage the hearing industry. If you believe fun at work is non-negotiable and want to experience the joy of being a part of helping someone hear life to the fullest again— expect tears of joy— then this is the place for you! Our passionate, fast-paced, energetic team is driven by the belief that people shouldn't feel like they need a hearing aid—they should want one. So, if working with some of the coolest, most talented folks around and making an impact every single day sounds like a dream gig, then we want to hear from you!
The Senior Staff Audio Processing Engineer is responsible for the development of high-quality embedded algorithms and machine learning models running at the heart of Eargo's hearing aids and accessory devices. As a systems thinker, the person in this role will have a clear voice in the firmware and hardware architectures for the company's next generation of connected hearing aids. They will contribute to the creation of high fidelity ultra-low-power hearing aids through the development and integration of novel audio algorithms and deep learning models targeted at improving the lives of people with hearing loss.
Essential Job Duties and Responsibilities
Collaborate with Firmware, Clinical Science, Acoustics, Marketing and further R&D teams to characterize and improve existing audio processing features
Brainstorm and document innovations in audio processing for hearing instruments.
Investigate feasibility and design the audio processing algorithms and machine learning models of next generation hearing instruments.
Engage in marketing and product requirements review to ensure specifications are both ambitious and achievable.
Make performance and optimization trade-offs to meet product requirements.
Generate novel patent disclosures and applications.
Special Requirements
Exposure to DSP Algorithms for audio signal processing, especially in hearing instruments.
Exposure to signal processing neural networks, model creation and training, especially as it relates to audio signal processing.
Exposure to embedded (edge) programming, understanding of devices with limited resources.
Preferred: (Hearing aid) acoustics, auditory science and scene analysis, speech enhancement.
General Skills and Requirements
Proven ability to communicate clearly with other team members and management.
Willingness to document work and proposals, and to track experimental results.
Ability to perform independent literature searches, research, and implementations as needed.
Track record of transforming research into products.
Strong problem solver with a bias for action.
Work can be done remotely as employee commits to excellent communication with rest of team.
MS or PhD in relevant engineering or scientific discipline, with a preference for advanced degree in Electrical Engineering, Computer Engineering, Software Engineering, Math, or Computer Science; or alternatively where emphasis is on audio processing.
8+ years of experience in the field of audio processing algorithms and/or audio processing related machine learning
Matlab, C and Python
Eargo is an equal opportunity employer that is committed to hiring a diverse workforce. We welcome all applicants and employees without regard to race, color, religion, sex, pregnancy, sexual orientation, gender identity, national origin, age, protected veteran status, or disability status. We value unique contributions and openly welcome individuals of all perspectives, experience and backgrounds to apply!