Accounts Payable Supervisor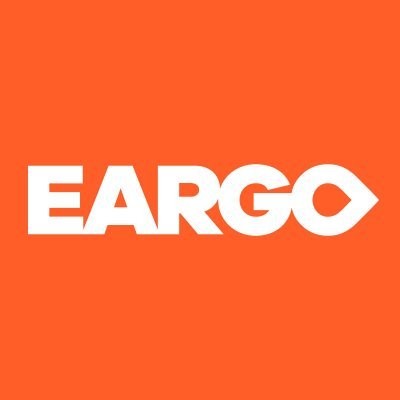 Eargo
Software Engineering, Accounting & Finance, People & HR, Operations
San Jose, CA, USA
Posted on Thursday, May 4, 2023
We're Eargo and we're on a mission to disrupt, innovate, and reimage the hearing industry. If you believe fun at work is non-negotiable and want to experience the joy of being a part of helping someone hear life to the fullest again— expect tears of joy— then this is the place for you! Our passionate, fast-paced, energetic team is driven by the belief that people shouldn't feel like they need a hearing aid—they should want one. So, if working with some of the coolest, most talented folks around and making an impact every single day sounds like a dream gig, then we want to hear from you!
The Accounts Payable Supervisor is an active engaged member of the Company's Finance and Accounting team reporting directly to the Senior Accounting Manager. The Accounts Payable Supervisor supports accurate and timely financial reports and statements and ensures adherence toappropriate internal control procedures.
The Accounts Payable Supervisor exhibits the highest professional standards, ethical principles in addition to other valued attributes including attention to details, a strong work ethic, and the capacity to work independently with a sense of urgency and commitment.
This is a hybrid position that is based out of our San Jose, CA office. The Accounts Payable Supervisor must be able to commute in to the office a few days a week in order to carry out assigned duties that can only be completed in the office.
Essential Job Duties and Responsibilities
Assist in the daily activities of Eargo's accounting and financial operations.
Primary focus areas will include accounts payable, expense accruals, payroll transactions, allocations, fixed assets, capitalized software, intercompany transactions, and the monthly/quarterly/year-end Close process.
Follow company guidelines for supporting documentation, determining proper coding, and routing through approval matrix.
Handle vendor additions, maintenance, including W9 tracking and year end 1099 reporting.
Process company's payables, including vendor invoices, credit memos, employee expense reports, bank transactions, corporate credit cards, and manual check requests.
Assist in the preparation of monthly journal entries and related general ledger account reconciliations.
Assist in preparation and timely filing of sales and local tax returns.
Assist in the preparation of financial statements in accordance with U.S. GAAP.
Assist in maintaining and enhancing internal controls, policies, and procedures and the related documentation and record-keeping compliance.
Assist with year-end audit and quarterly review of financial statements and related controls over financial reporting.
Support budget and forecasting activities as required.
Provide responses and support for inbound departmental inquiries and ad-hoc analysis.
Support internal and external audit requirements.
Support accounting team's commitment to timely and accurate processing of accounting transactions in accordance with US GAAP and the Company's internal controls.
Proactively identify issues and implement process improvements to streamline processes.
Requirements
Degree in Accounting or Finance.
8-10+ years of relevant accounting experience with increasing responsibility, preferably at a rapidly growing technology (including medical technology) company.
Public accounting or audit experience is preferred but not required.
Experience with key accounting operations, including general ledger transactions, Procure-To-Pay, Payroll, Fixed Assets, etc.
Meticulous attention to detail with an analytical mind and excellent math skills.
Sound understanding of GAAP & SOX requirements related to AP.
Strong communication skills (written and oral).
Strong knowledge of accounting.
CPA is a plus but not required.
Strong Excel skills required.
Experience with NetSuite (or similar ERP system), Expensify, and Bill.com.
Strong work ethic, capacity to get things done independently, and consistent performance with a sense of urgency and commitment.
Eargo is an equal opportunity employer that is committed to hiring a diverse workforce. We welcome all applicants and employees without regard to race, color, religion, sex, pregnancy, sexual orientation, gender identity, national origin, age, protected veteran status, or disability status. We value unique contributions and openly welcome individuals of all perspectives, experience and backgrounds to apply!