Senior DevOps Engineer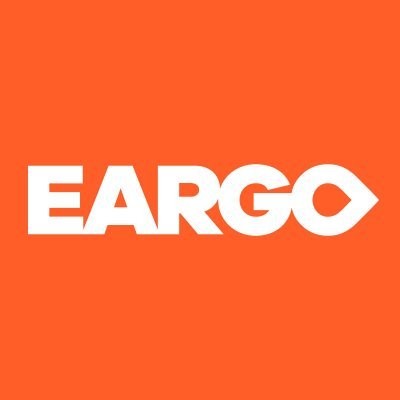 Eargo
Software Engineering
United States
Posted on Friday, April 14, 2023
We're Eargo and we're on a mission to disrupt, innovate, and reimage the hearing industry. If you believe fun at work is non-negotiable and want to experience the joy of being a part of helping someone hear life to the fullest again— expect tears of joy— then this is the place for you! Our passionate, fast-paced, energetic team is driven by the belief that people shouldn't feel like they need a hearing aid—they should want one. So, if working with some of the coolest, most talented folks around and making an impact every single day sounds like a dream gig, then we want to hear from you!
Eargo is looking for a DevOps Engineer to build functional systems that improve the customer experience. The ideal candidate will showcase a mix of development, engineering, and communication skills. The DevOps Engineer will be responsible for deploying updates, identifying issues and implementing integrations that meet our customers' needs.
Essential Job Duties and Responsibilities
Experience with system design and evaluation, solution engineering, software development, or system administration.
Experience with Cloud platforms, including Amazon Web Services (AWS), S3, Elastic Compute Cloud (EC2), or Linux operating systems.
Hands-on experience developing scripts using scripting languages such as Java/JavaScript, Linux shell, PowerShell, Python, Ansible, CloudFormation to deploy, manage, and automate device configurations and monitoring/reporting tools & alerting.
Knowledge of advanced scripting languages.
Strong understanding and experience working with CI/CD pipeline frameworks (Gitlab-CI, GitHub Actions, etc.).
Knowledge of Agile methodologies and the software development life cycle (SDLC).
Experience developing AWS services.
Proficiency in Linux/Windows technologies.
Experience with AWS IAM service, AWS control tower, AWS Bastion, AWS DevOps.
Requirements
Bachelor's (or higher level) degree in one or more of these disciplines: Computer Engineering, Computer Science, Electrical Engineering or related fields.
4-5 years relevant work experience.
3+ years experience with Cloud Technologies - (AWS preferred)
Comfortable working in Linux environment.
Excellent communication skills.
Eargo is an equal opportunity employer that is committed to hiring a diverse workforce. We welcome all applicants and employees without regard to race, color, religion, sex, pregnancy, sexual orientation, gender identity, national origin, age, protected veteran status, or disability status. We value unique contributions and openly welcome individuals of all perspectives, experience and backgrounds to apply!