Inside Sales Assistant (Personal Hearing Assistant)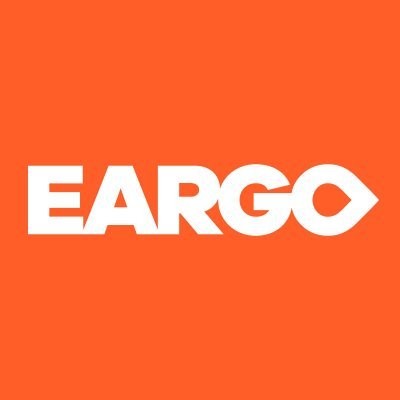 Eargo
Sales & Business Development
Nashville, TN, USA
Posted on Friday, April 14, 2023
We're Eargo and we're on a mission to disrupt, innovate, and reimage the hearing industry. If you believe fun at work is non-negotiable and want to experience the joy of being a part of helping someone hear life to the fullest again— expect tears of joy— then this is the place for you! Our passionate, fast-paced, energetic team is driven by the belief that people shouldn't feel like they need a hearing aid—they should want one. So, if working with some of the coolest, most talented folks around and making an impact every single day sounds like a dream gig, then we want to hear from you!
As a Personal Hearing Assistant (PHA) you will use active listening skills and a consultative sales approach to quickly build rapport, address the client's needs and concerns, discuss the Eargo hearing advantage, and transfer them to an experienced Personal Hearing Guide to explain the Eargo buying process in greater detail. Our PHA's provide clients with a premium experience that prepares them for taking the next steps to hearing better. Consider yourself an expert qualifier responding to an interested client to ensure they can be helped by the Eargo solution.
Essential Job Duties and Responsibilities
Understand the hearing care industry and key business drivers and use this understanding to accomplish your work.
Educate prospective clients regarding Eargo hearing devices.
Use your qualifying skills (asking great questions, following a proven script, and using active listening skills) to motivate clients to speak with a Personal Hearing Guide to start their trial period.
Develop and maintain excellent relationships with leads provided by multiple channels including retail and digital; organization is key to success.
Update the prospect interaction in SalesForce CRM to help other key team members deliver the best client experience possible.
Consistently achieve quotas and help to raise the bar beyond expectations; a strong work ethic is critical.
Develop and maintain an excellent team atmosphere within Eargo to help our clients hear and live a better life.
Continue to learn and develop professional skills.
Interact with clients via multiple mediums including email, text and phone, 85-100 calls per day on average.
Requirements
Excellent relationship building and counseling skills.
Ability to manage time well and handle multiple priorities while maintaining a positive attitude and composure.
Quickly able to embrace, learn, and apply changes and new procedures.
Previous sales experience is required.
Previous experience in consultative sales of a complex product is a plus.
Experience with a contact center phone system and a CRM.
Excellent verbal and written communication skills.
Proficiency with Microsoft Office Suite preferred.
Desire to work in an innovative and dynamic company.
4 years post-high school degree preferred.
Eargo is an equal opportunity employer that is committed to hiring a diverse workforce. We welcome all applicants and employees without regard to race, color, religion, sex, pregnancy, sexual orientation, gender identity, national origin, age, protected veteran status, or disability status. We value unique contributions and openly welcome individuals of all perspectives, experience and backgrounds to apply!