Senior Long form Copywriter (6 month contract)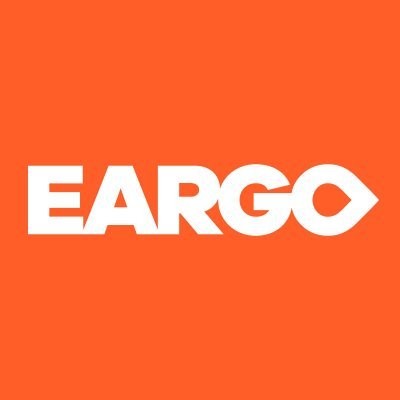 Eargo
Marketing & Communications
United States
Posted on Thursday, April 6, 2023
We're Eargo and we're on a mission to disrupt, innovate, and reimage the hearing industry. If you believe fun at work is non-negotiable and want to experience the joy of being a part of helping someone hear life to the fullest again— expect tears of joy— then this is the place for you! Our passionate, fast-paced, energetic team is driven by the belief that people shouldn't feel like they need a hearing aid—they should want one. So, if working with some of the coolest, most talented folks around and making an impact every single day sounds like a dream gig, then we want to hear from you!
The long form copywriter will be mainly responsible for marketing communication copy needs including eargo.com, blogs and emails. The long form copywriter will align all work with the Eargo brand voice and tone and will help the creative department in all creative endeavors requiring long form copy.
Essential Job Duties and Responsibilities
Write long form copy - Bring a conversational, human tone to tell a story while incorporating some detail to inform the consumer of our product and hearing loss related content.
Translate creative briefs into engaging and effective copy concepts – it's not rocket science…. but it's close!
Help shape and champion the voice and tone of the brand and advocate for consistent application of copy standards across our website, blogs, and email.
Have a knack for taking potentially dry material and romance it to engage and entertain the audience.
Translate complex and technical language into friendly consumer speak.
Curate copy for third party sites such as LinkedIN, Glassdoor, and submissions to Ink and Forbes.
Prioritize quick turnaround when creating content.
Thrive in a fast paced startup environment.
Requirements
Previous experience working with brands.
5-8+ years of experience as a copywriter.
A portfolio that demonstrates a range of work.A clever sense of humor and wit that shines in the writing.
Exemplary writing ability; writing engaging and concise copy for consumers.
Strategic thinker, able to turn consumer insights into great copy and messaging.
Meticulous editor with exceptional command of English grammar, spelling and punctuation.
Work well in a fast-paced startup-like environment, able to juggle multiple projects and priorities, comfortable hitting daily deadlines with a smile.
A positive can-do attitude.
Nice to have: previous experience working with company partnerships.
Eargo is an equal opportunity employer that is committed to hiring a diverse workforce. We welcome all applicants and employees without regard to race, color, religion, sex, pregnancy, sexual orientation, gender identity, national origin, age, protected veteran status, or disability status. We value unique contributions and openly welcome individuals of all perspectives, experience and backgrounds to apply!