Porter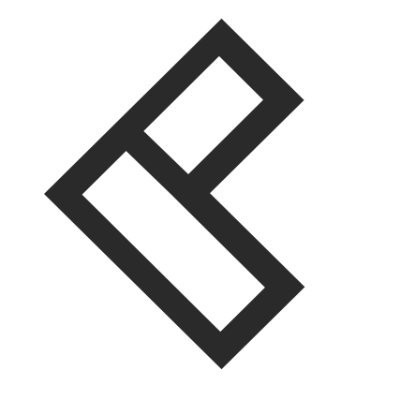 Common Living
New York, NY, USA
Posted on Friday, May 26, 2023
About Common
Common is a global residential manager making city living easier for renters through the thoughtful use of technology and design. Common delivers exceptional experiences for thousands of residents across coliving, microunits, and traditional apartments. Founded in 2015, they are the preferred choice for residents looking for stress-free city living from a trusted brand, and for real estate owners seeking reliable, above-market returns.
It's an exciting time to be part of Common's team. With over 18,000 units signed and under development and over $110 million in global venture capital investment, Common is expanding its reliable, renter-first property operations to 22 cities across the world.
To follow the latest Common news, get to know our community of residents, and learn about what it's like to work at Common, you can follow us on Instagram, Linkedin, and Twitter. To see more open roles and hear from Common employees check out our Careers Page.
Common is looking for a reliable Porter who can handle a variety of tasks simultaneously, while also delivering a high level of customer service. The Porter will be responsible for maintaining the visual appeal of the community spaces through daily cleaning and upkeep. The ideal candidate for this position has a positive attitude and is dedicated to making each member's experience within the building as pleasant as possible.
Responsibilities
Clean and maintain pristine cleanliness of lobbies, hallways, restrooms, elevators, stairways, and other common areas including washing, dusting, polishing, etc.

Perform residential unit cleaning

Maintain common area floors including, wash and wax hard surface flooring, vacuuming carpets and rugs, cleaning carpets and rugs, cleaning tile grout, etc.

Maintain common area walls, windows, doors, and lighting fixtures including cleaning, light painting, and changing light bulbs

Responsible for maintaining the appropriate level of sanitary and cleaning supplies for assigned areas

Completes assigned minor and routine service requests as requested

Empty all trash receptacles and transport trash to the disposal area

90% of job will be dedicated to cleaning duties and 10% dedicated to light maintenance duties

Ability to travel to other properties as requested

Perform other duties as assigned
Qualifications
Minimum of 6 months experience working as a Janitor, Cleaner, or Porter in a residential, apartment building, or similar environment that requires cleaning, good hospitality, and customer service skills

6+ months of painting and patching experience preferred

Must be a team player and be able to work with little supervision

Strong communication and customer service skills

Excellent time management skills and work ethic to get daily job tasks done on time each day

Ability to learn new technology and use a smart device - Slack (Messaging System), Salesforce (Work Order System), Gmail, etc.

Access to reliable transportation

While performing the duties of this job, the employee is regularly required to lift up to 50lbs, be on feet for extended periods of time & utilize stairs

This job description does not imply that the above functions are the only tasks that may be performed. Associates will be expected, if possible, to follow any other job-related instructions and perform any other job-related tasks as directed by management.

Common is committed to providing accessible employment practices and welcomes applications from people with disabilities. If you require accommodation for a disability during any stage of the recruitment process, please let us know.
Compensation
$16/hr-18/hr depending on experience
What We Offer
Common truly values our employees and wants to do everything to ensure that our employees are not only happy and professionally fulfilled, but also that they have the opportunity to be healthy. Because of this, we are committed to providing a number of affordable and valuable health and wellness benefits for our employees such as:
Paid vacation and sick time

Medical, dental, and vision insurance

FSA + HSA options

Company-paid life insurance

Company-paid STD/LTD

Paid parental leave

401k plans
Additional benefits such as paid holidays, commuter transit benefits, job training + development opportunities + a great wellness program are also available. And as always, we are regularly evaluating our offerings to ensure employees' needs are being met.
Common is an equal opportunity employer. All qualified applicants will receive consideration for employment without regard to age, ancestry, color, family or medical care leave, gender identity or expression, genetic information, marital status, medical condition, national origin, physical or mental disability, political affiliation, protected veteran status, race, religion, sex (including pregnancy), sexual orientation, or any other characteristic protected by applicable laws, regulations, and ordinances.