Maintenance Technician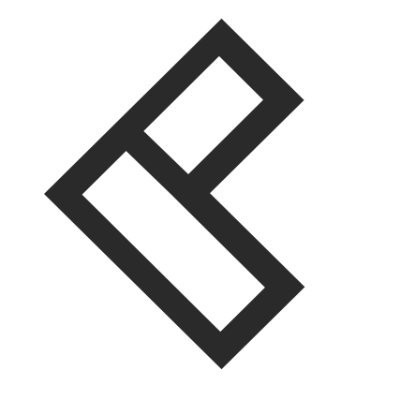 Common Living
New York, NY, USA
Posted on Tuesday, May 23, 2023
About Common
Common is a global residential manager making city living easier for renters through the thoughtful use of technology and design. Common delivers exceptional experiences for thousands of residents across coliving, microunits, and traditional apartments. Founded in 2015, they are the preferred choice for residents looking for stress-free city living from a trusted brand, and for real estate owners seeking reliable, above-market returns.
It's an exciting time to be part of Common's team. With over 18,000 units signed and under development and over $110 million in global venture capital investment, Common is expanding its reliable, renter-first property operations to 22 cities across the world.
To follow the latest Common news, get to know our community of residents, and learn about what it's like to work at Common, you can follow us on Instagram, Linkedin, and Twitter. To see more open roles and hear from Common employees check out our Careers Page.
About the Role
Common is looking for an experienced Maintenance Technician to look after our growing portfolio of homes. You will be the eyes and ears of the property service team, working closely within the Member Services team to deliver great experiences for our members throughout their stay. The role is extremely varied, and as well as looking after building systems (HVAC, plumbing, electrical) you will be required to troubleshoot problems unique to our business model (e.g setting up and troubleshooting Sonos systems, Wifi, etc). Successful candidates will be extremely comfortable interacting with our customers on a regular basis and take pride in delivering excellent service.
Responsibilities
Manage and oversee all maintenance aspects of a portfolio of properties

Complete all resident and site work orders as directed

Schedule and oversee third-party trade partners, ensuring the safety, quality, and cleanliness of work performed

Provide and maintain accurate record-keeping of all maintenance requests

Maintenance duties of our properties may include but are not limited to:

Painting

Cleaning

Interior/exterior maintenance

Care of the outside of the building including roof repairs, snow and leaf removal

Light electrical, plumbing, and HVAC work

Complete "turnover" of vacant suites

Appliance evaluation and repair

Other carpentry/aesthetic work as needed

Help suggest improvements and fixes to make our Property Management process more efficient

Conduct regular inspections of facilities and equipment to ensure proper operation

Perform other duties as assigned
Qualifications
3+ years of residential maintenance experience working in a position maintaining large buildings including plumbing, mechanical, electrical, and HVAC

Ability to work independently and utilize technology to communicate with the team

Ability to identify areas for improvement, and not afraid to speak up when you have an idea

Flexibility - this is not a typical 9-5 job. There will be times when on-call status may be required. You must be available to provide and maintain a flexible schedule.

Ability to represent yourself in a professional manner with members, visitors, and other employees

Previous experience with the management of facilities staff and trade partners

Some basic tools will be available for use, as well as specialist power tools, but having your own tools is desirable

Degree from a vocational school will be a plus; professional certifications (e.g. CMRP, EPA/Universal, HVAC certified, etc.) are preferred

While performing the duties of this job, the employee is regularly required to lift up to 50lbs, be on feet for extended periods of time & utilize stairs

Common is committed to providing accessible employment practices and welcomes applications from people with disabilities. If you require accommodation for a disability during any stage of the recruitment process, please let us know.
Compensation
$28/hr-$30/hr depending on experience
What We Offer
Common truly values our employees and wants to do everything to ensure that our employees are not only happy and professionally fulfilled, but also that they have the opportunity to be healthy. Because of this, we are committed to providing a number of affordable and valuable health and wellness benefits for our employees such as:
Paid vacation and sick time

Medical, dental, and vision insurance

FSA + HSA options

Company-paid life insurance

Company-paid STD/LTD

Paid parental leave

401k plans
Additional benefits such as paid holidays, commuter transit benefits, job training + development opportunities + a great wellness program are also available. And as always, we are regularly evaluating our offerings to ensure employees' needs are being met.
Common is an equal opportunity employer. All qualified applicants will receive consideration for employment without regard to age, ancestry, color, family or medical care leave, gender identity or expression, genetic information, marital status, medical condition, national origin, physical or mental disability, political affiliation, protected veteran status, race, religion, sex (including pregnancy), sexual orientation, or any other characteristic protected by applicable laws, regulations, and ordinances.