Associate Property Manager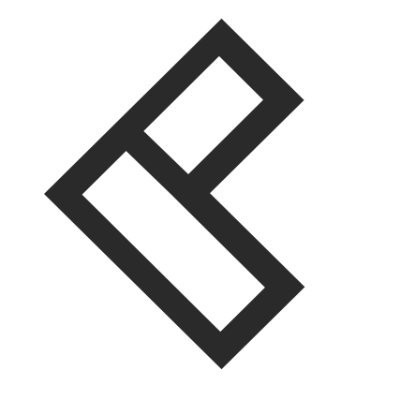 Common Living
Operations
Salt Lake City, UT, USA
Posted on Thursday, May 4, 2023
About Common
Common is a global residential manager making city living easier for renters through the thoughtful use of technology and design. Common delivers exceptional experiences for thousands of residents across coliving, microunits, and traditional apartments. Founded in 2015, they are the preferred choice for residents looking for stress-free city living from a trusted brand, and for real estate owners seeking reliable, above-market returns.
It's an exciting time to be part of Common's team. With over 18,000 units signed and under development and over $110 million in global venture capital investment, Common is expanding its reliable, renter-first property operations to 22 cities across the world.
To follow the latest Common news, get to know our community of residents, and learn about what it's like to work at Common, you can follow us on Instagram, Linkedin, and Twitter. To see more open roles and hear from Common employees check out our Careers Page.
About the role
Common is seeking an Associate Property Manager to help with daily property operations. This position will ensure the property meets operational goals by working with onsite staff and collaborating closely with Common's specialized teams (Sales, Maintenance, Marketing, and Accounting). As a key member of Common's team, you'll drive leasing and property services efforts with an eye toward the home's budgets as well as member experience.
Responsibilities
Tour prospective members through our homes

Oversee and coordinate resident relations

Coordination with cross-functional stakeholders in Maintenance, Sales, Compliance, Leasing, and Accounting

Maintain thorough product knowledge of all your properties and their competitors

Collect and process payments, and ensure proper charges are allocated to residents

Work with our centralized legal and billing team on delinquencies and evictions

Work with the Member Support team and/or Resident Services Coordinator to investigate and resolve member concerns and complaints

Work with stakeholders to implement effective cost control, revenue maximization, and delinquency management systems

Recommend pricing strategy to minimize vacancy and optimize revenue

Assist in ensuring that all work orders and repair requests are processed in a timely fashion

Drive local member experience through events and member delight efforts

Walk properties daily (vacant apartments, common areas, amenities, and grounds)

Assisting in all emergency situations

Assisting central teams with all requested tasks

Other ad hoc projects may be assigned

Willingness to work a flexible schedule including weekends and holidays
Requirements
3+ years experience in Property Management

1+ years experience in Leasing

Extreme level of empathy and ability to connect with people from all walks of life; ability to balance a passion for making people happy while setting expectations

Previous sales experience

Strong communication skills, both verbal and written

Impeccable organization, attention to detail, and ability to handle high volume and manage your own time

Self-starter that's comfortable operating in an ambiguous environment and able to make smart decisions quickly using both data and strong emotional intelligence

Experience working cross-functionally with a demonstrated ability to both give and receive constructive feedback
What We Offer
Common truly values our employees and wants to do everything to ensure that our employees are not only happy and professionally fulfilled, but also that they have the opportunity to be healthy. Because of this, we are committed to providing a number of affordable and valuable health and wellness benefits for our employees such as:
Paid vacation and sick time

Medical, dental, and vision insurance

FSA + HSA options

Company-paid life insurance

Company-paid STD/LTD

Paid parental leave

401k plans
Additional benefits such as paid holidays, commuter transit benefits, job training + development opportunities + a great wellness program are also available. And as always, we are regularly evaluating our offerings to ensure employees' needs are being met.
Common is an equal opportunity employer. All qualified applicants will receive consideration for employment without regard to age, ancestry, color, family or medical care leave, gender identity or expression, genetic information, marital status, medical condition, national origin, physical or mental disability, political affiliation, protected veteran status, race, religion, sex (including pregnancy), sexual orientation, or any other characteristic protected by applicable laws, regulations, and ordinances.