Android Engineer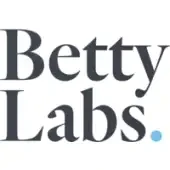 Betty Labs
Software Engineering
Los Angeles, CA, USA · Remote
Posted on Friday, June 30, 2023
At Betty Labs, we're shaping what it means to be a sports fan in the 2020s. From purpose-built, sports-centered social media platforms to interactive companion experiences for live games, we're focused on building the future of digital sports consumption. Backed by firms like Google Ventures and Lightspeed — as well as athletes like Kevin Durant — we're a fast-growing, forward-leaning team that moves fast and thinks big.
Our latest product, Locker Room, is a new type of audio-only social platform for exclusive live conversations with insiders and fans. We're building on the long tradition of audio-based sports content by broadcasting conversations in real time, breaking down barriers between speakers and listeners, and fostering spontaneous communities around leagues, teams, trends, and topics.
We've collectively built world-class products at Facebook, Apple, and TikTok, and we just closed our Series A round. We're looking to add a Frontend Engineer to our core team as we prepare for the broader launch of Locker Room and expand from iOS to Android.
Where you come in
We have launched on the App Store, and are now putting our sights on the Play Store. We're looking for an experienced engineer who can architect a scalable native app that can be maintained for years to come. On the implementation side, our clients manage their own live data, from an in-house websocket messaging system. We also believe in the Reactive/Rx/Declarative paradigm, and strive to stay on top of the forefront of modern development practices with regular review and study. Our clean designs will also require a fine touch in order to implement the perfect UX experiences, while still providing you freedom to add your own flair to the platform.
We'd love to hear from you if you:
Are excited about working with a small, tight, and growing team
Are open to experimenting with different solutions
Understand what makes code maintainable
Ideally, you'll have:
3+ years of Android experience
Experience building custom views and animations
Experience with client-side networking
Bonus points if you:
Understand and are able to implement great UX without direction
Have experience with Kotlin
Experience with declarative/reactive paradigm
Have experience with WebSockets/PubSub
If you're interested, send an email to [email hidden] with your resume attached!